Drylongso: Anti-Racism Leadership Awards 2023
September 22, 2023 @ 6:30PM — 9:30PM Eastern Time (US & Canada) Add to Calendar
Garage B: 1420 Soldiers Field Rd (lower courtyard at the Charles River Speedway) Boston, MA 02135 Get Directions
Celebrate with CCI
Historically, Black women have formed the backbone of movement work in the United States. That was true in the Civil Rights era and has remained true. Too often, Black women's work in racial justice spaces is taken for granted and unrecognized. In keeping with the original intent behind the Drylongso awards, we seek to honor ordinary people doing extraordinary work against racism. The theme of this year's event is celebrating the leadership of Black women and those who support them. Each one of this year's awardees is intimately aware of the struggles that Black women and Black nonbinary people face in anti-racist spaces.
We invite you to join us for a night of food and celebration as we honor the accomplishments of this year's awardees, and pay homage to all Black women who show up for themselves and their communities, as well as those who support the leadership of Black women.
The event will be on September 22nd, 2023 at Garage B from 6:30 - 9:30 pm. Your ticket includes food, dessert and alcoholic and non-alcoholic beverages.
This year's keynote will be given by Rev. Irene Monroe & Mayor Kim Janey.
------------
Ticket & Sponsorship Opportunities
Individual tickets: $150 per person
Please consider becoming a sponsor of this year's event. For more detailed information on sponsorship, please contact Shay Stewart-Bouley shay@communitychangeinc.org
Host Committee: $500 and includes 2 tickets
Friends: $1000 and 4 tickets
Catalyst: $2500 and 6 tickets
Organizers: $5000 full table
------------

2023 Awardees
Councilor Kendra Lara
Rev. Mannika Bowman
Resources Organizing for Social Change
Sashi James
Dr. Lillie Albert

Lavette Coney
------------

Keynote and Awardee Bios
Rev. Irene Monroe: Rev. Irene Monroe is described in O, the Oprah Magazine, as "a phenomenal woman who has succeeded against all odds." An African-American lesbian feminist public theologian, she is a sought-after speaker and preacher.
Rev. Irene Monroe
Monroe does a weekly Monday segment, "All Revved Up!" on WGBH (89.7 FM), on Boston Public Radio that's now a podcast, and a weekly Friday commentator on New England Channel NEWS (NECN). She's a Huffington Post blogger and a syndicated religion columnist. Her columns appear in 23 cities across the country and in the U.K, and Canada. And she writes a weekly column in the Boston home LGBTQ newspaper Baywindows.
Monroe stated that her "columns are an interdisciplinary approach drawing on critical race theory, African American , queer and religious studies. As an religion columnist I try to inform the public of the role religion plays in discrimination against lesbian, gay, bisexual, transgender and queer people. Because homophobia is both a hatred of the "other " and it's usually acted upon 'in the name of religion," by reporting religion in the news I aim to highlight how religious intolerance and fundamentalism not only shatters the goal of American democracy, but also aids in perpetuating other forms of oppression such as racism, sexism, classism and anti-Semitism."
In inviting Monroe to speak at The United Nations International School at the UN they wrote "Rev. Monroe, your active role in the fight against homophobia and your written activism for human rights has truly made an impact on this world, as well as your theories on religion and homosexuality in the U.S."
Monroe is a Visiting Scholar in the Religion and Conflict Transformation Program at Boston University School of Theology and she is the Boston voice for Detour's African American Heritage Trail.
As an activist Monroe has received numerous awards: the 2015 Top 25 LGBT Power Players of New England Award by Boston Spirit Magazine and the Open Door Award for work with HIV/AIDS, Black Church and LGBTQ community; 2013 Bayard Rustin Service Award recipient, and GLAD 2012 Spirit of Justice awardee. She appears in the film For the Bible Tells Me So and was profiled in the Gay Pride episode of In the Life, an Emmy-nominated segment. She received the Harvard University Certificate of Distinction in Teaching several times while serving as head teaching fellow for the Rev. Peter Gomes.
Her papers are at the Schlesinger Library at Radcliffe College's research library on the history of women in America.
Former Mayor Kim Janey: Kim Michelle Janey was the 55th Mayor of the City of Boston and has been at the center of the City's history — the bad and the good. At 11 years old, she was on the front lines of the battle to desegregate the City's schools, facing rocks and racial slurs during Boston's tumultuous busing era in the 1970s. Forty-five years later, she made history when she was sworn in as Boston's first woman and first Black mayor, successfully leading the City through a multitude of unprecedented challenges, including the COVID-19 global pandemic.
Former Mayor Kim Janey
Mayor Janey began her tenure with a citywide agenda of recovery, reopening, and renewal to address systemic inequities exposed and exacerbated by the pandemic. Mayor Janey successfully re-opened Boston's economy and its public schools by centering equity and prioritizing health and wellness. She curbed displacement with her housing agenda and her safety plan led to a significant reduction in the city's homicides. Under Mayor Janey's leadership, Boston became one of the most vaccinated big cities in America.

Prior to becoming Mayor, Kim Janey made history in 2017 when she was elected to the Boston City Council as the first woman to represent District 7. In 2020, she was elected by her peers to serve as President of the most diverse City Council in Boston's history.

Devoting her life to public service, Mayor Janey has 25 years of experience in the nonprofit sector. In her role at Massachusetts Advocates for Children, she championed systemic policy reforms to increase equity, excellence, access, and opportunity in Boston Public Schools. Prior to that, Mayor Janey worked as a Community Organizer, advocating for affordable, quality child care.

In 2021, Mayor Janey was named one of Boston's Most Impactful Black Women and listed in Boston Magazine's 100 Most Influential Bostonians. She has been recognized for her years of service with a number of awards, including the Boston NAACP Difference Maker Award in 2015 and the Sapphire Award in 2017.

A proud fourth-generation Roxbury resident, Mayor Janey comes from a long line of educators, entrepreneurs, artists, and advocates. Mayor Janey was raised with values that guide her to this day: the importance of education, the power of community organizing, and the fundamental principles of equity and justice.

Councilor Kendra Lara: Councilor Lara is a proud first-generation Black Latina, a mother, and an artist.
Councillor Kendra Lara

Born in the Bronx to working-class, undocumented parents, her family relocated to Jamaica Plain and has since called it home. Before becoming the first person of color to represent District Six on the Council, Kendra was the Director of Radical Philanthropy at the historic Boston-based Resist Foundation where she funded communities working on the frontlines of movements for justice nationwide. Anchored by a socialist vision and a commitment to bring the margins to the center, Kendra uses her head, heart, and hands to push communities and local governments to use their imaginations and the resources at hand to expand beyond the realms of possibility toward liberation.
Rev. Manikka Bowman: Rev. Manikka leads Project REAP, the nation's oldest commercial real estate (CRE) diversity equity and inclusion organization, where she builds a diverse talent pipeline in a dominated white male industry.
Rev. Manikka Bowman
She is also the co-founder of HarveyReed, a Boston-based firm focused on infill, multifamily, and institutional development. Rev. Bowman is the former vice-chair of the Cambridge School Committee for Cambridge Public Schools (CPS). In this elected city-wide role, served on the bargaining committee and successfully ensured Cambridge students' return to school during the worst of the pandemic. CPS was the only urban district to have in-person schooling well before it was mandated by the state. While on the School Committee, Bowman expanded sanitary hygiene access for CPSD staff and students by ensuring products are free, accessible, and covered in the CPS budget in perpetuity— the first municipality in the state to implement such a policy. Bowman is ordained in the African Methodist Episcopal Church, A Boston Business Journal 40 Under 40 honoree and a proud wife and mother of two beautiful girls.
Resources Organizing for Social Change: ROSC's goal is "to share resources and support people in Maine who want to engage in social change work, particularly those who are the most affected by oppressive systems. We strive to build infrastructure and strengthen cross-issue, statewide movement building by increasing leadership development for grassroots organizers, promoting democratic practices within organizations, and supporting work that gets to root causes of injustice."
Our mission is "to build and support a movement for nonviolent social change that will educate, activate, & empower people in Maine through grassroots community organizing."
Sashi James: Sashi is the Director of Reimagining Communities for the National Council for Incarcerated and Formerly Incarcerated Women and Girls. She is dedicated to creating change in communities of incarcerated and under resourced.
Sashi James
She is passionate about shifting the culture leading to the liberation of all people. We are not free until we are all free. Her experience with having incarcerated parents has inspired her to focus on creating what different looks like within communities as people begin to imagine and implement a world without Jails, Prisons and police, by organizing directly impacted people to build the infrastructure of Reimagining Communities. She launched the first basic income guaranteed program lead by formerly incarcerated women that provides basic income guarantee to currently incarcerated women. She advocates for the use of clemency on the state and federal level and has worked on The National Council's 100 women 100 day campaign encouraging the immediate release of women who are elderly, survived and punished and long timers. Also leading a clemency tour displaying quilts with the names of stage and federal women currently eligible for clemency. Her most important role is as the mother of Katori Rae James.

Dr. Lillie Albert: Dr. Albert is an Associate Professor of Teacher Education, Special Education, Curriculum & Instruction at Boston College. Her expertise spans disciplines, including areas such as the use of cultural and communicative tools to develop conceptual understanding of math.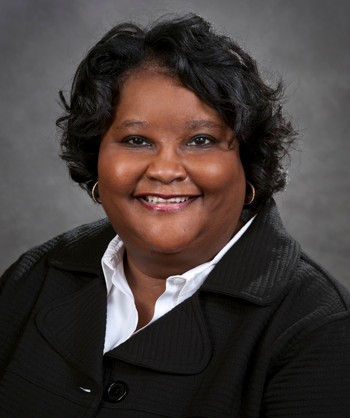 Dr. Lillie Albert
Her approach to mathematics education goes well beyond the numbers—deeply into sociocultural historic contexts, using a social justice perspective to encourage lasting learning improvements. Albert's expertise spans disciplines, including areas such as the use of cultural and communicative tools to develop conceptual understanding of math.
She is the Principal Investigator of a $1.78 million project funded by the National Science Foundation; the project is designed to prepare and support mathematics teacher leaders to work in high-need school districts in the Boston area.
Albert's years of active collaboration with colleagues and scholars in South Korea resulted in her recent book, South Korean Elementary Teachers' Mathematical Knowledge for Teaching, coauthored with Rina Kim. Another book resulted from her research into application of Vygotskian psychological approaches to teaching and learning in mathematical problem-solving.
In keeping with the Lynch School's emphasis on integrating theory and practice, she has served on projects that benefit youth and communities—such as her work as an advisor on the WGBH Educational Foundation and PBS Learning Media project, "Keep Going! Building a Culture of Perseverance in the Math Classroom."
Lavette Coney: Lavette Coney is an African American woman from Roxbury, MA, a predominantly Black and Brown neighborhood of Boston created by redlining, "urban renewal" and economic divesting. As the neighborhood association president, she recognizes how the trauma of Black people continues through living with hazardous contaminants, gentrification after decades of decay, and political disenfranchisement. Lavette has been a co-facilitator since 2016 and is the current leader of WPCR. After years of anti-racist work, she recognized that racism is a White problem and a burden on our society.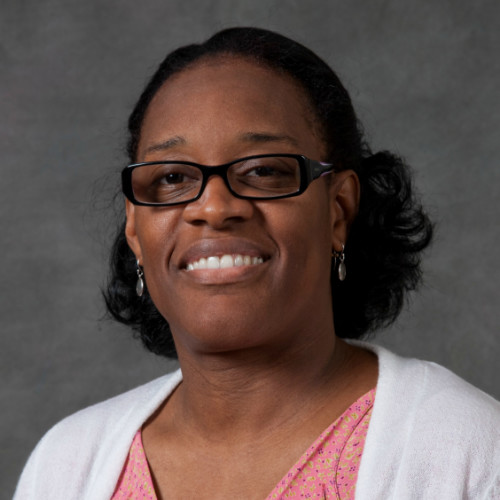 Lavette Coney

Ms. Coney has given numerous presentations, workshops, and lectures and her writing can be found in a number of scholarly journals, but her most recent work is featured in Social Justice in English Language Teaching, 2016. At present, she is working on an article about critical race pedagogy for TESOL Quarterly.
------------